The profiles on this webpage are part of a multi-page collection of 125+ influential individuals in the Wild World of Religion. For an explanation of this listing, and an index of all the names, go to the Introduction to the Who's Who Digest.
Profiles of Names Beginning with D through H
Names that are underlined in the list at the left below can be clicked to go to more extensive profiles or more related information elsewhere in the Field Guide. Within the mini-profiles, terms or names underlined can be clicked to go to entries elsewhere. To return to the Alphabetical Index of Names, click on the link at the end of any entry..
IMPORTANT NOTE REGARDING LINKS:
Some profiles below contain links to other websites which may contain material of interest regarding the profiled individuals. Inclusion of these links should not be considered "endorsement" of all of the opinions, conclusions and doctrinal positions of the authors of those websites. They are included because they do contain credible documentation on the facts regarding the profiled individuals. Readers are encouraged to consider carefully the documentation and come to their own informed conclusions, based on their own understanding of Biblical doctrine and principles.
D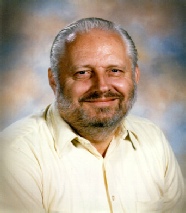 Former member of the Worldwide Church of God under Herbert W Armstrong, writer at one time for Armstrong's ministry. Was disfellowshipped in the 1980s, and began Triumph Prophetic Ministries (now referred to on the Triumph website as Triumph Prophetic Ministries Church of God) in 1987. Produces Prophecy Flash newsletter/magazine. Has a small following of regular supporters, primarily drawn from ex-members of the WCG or its offshoots, who look to him as their religious leader/guru. Sample from a 2000 Prophecy Flash letter to the editor:
"Thank you for the PF and the TAPES!! I am so greedy, it took me only 3 days to listen to your 12 Tapes! As you may have noticed -- I get very nervous when your material is DELAYED, and if by a very BAD CHANCE --- I don't get it AT ALL -- I go mad!! It's the price you have to pay for being so VITALLY INDISPENSABLE in our life, Dear Bill!! So, please make a careful note in your computer of my new order if you please . . . .
"Your impatient sister in Yeshua! God Bless you!
"P.S. . . . I stick closely to your narrow path!
-- France
Guru Bill spreads his teachings primarily through the magazine, articles and sermon/teaching tapes, as well as the Triumph website. Accepts a certain amount of Hebrew Roots/ Jewish custom emphasis, including wearing a Jewish-style prayer shawl. Frequently uses a bombastic, aggressive, dogmatic, condescending style even when dealing with supporters. Specializes particularly in prophetic end times speculations and in promoting his own idiosyncratic take on obscure Bible points. In February 1999 he speculated in Prophecy Flash that Bill Clinton was the Beast of Revelation. In April 2001 he speculated that Ariel Sharon was the fulfillment of Biblical prophecies of a latter-day "Zerubbabel," who would oversee the rebuilding of the Temple. He is also currently speculating that the seven year Tribulation started in 2001, and will end in 2007 with the Return of Christ.
One of his idiosyncratic interpretations of non-prophetic Bible topics includes his teaching that Jesus was not crucified in the same 24 hour period of his arrest by the Romans. Rather, Bill is sure that Jesus was subject to beating by the guards for almost a day, and wasn't crucified until the following day. He feels this explanation resolves some of the problems of harmonization of the events of the crucifixion week presented by the various Gospel accounts, even though it is impossible to "read into" the straightforward sequence of events in the Gospel accounts this speculative extra day.
Bill made it very clear in 2008 where he believes his ministry fits in the greater Plan of God on Earth when he announced on his website, "TRIUMPH PROPHETIC MINISTRIES CHURCH OF GOD is the 'only' remnant body in the World, of "Jesus Christ," the Church He said He would "BUILD" which preaches what He, the twelve apostles, and the apostle Paul, all faithfully taught."
… a loyal supporter writing to the Prophecy Flash in the mid-1990s noted that he had no one else in his local area who adhered closely to Dankenbring's teachings. He wondered if it would be OK to look for Christian fellowship with others who at least held similar beliefs, particularly Sabbath and Holy Day observance. Dankenbring's answer was NO. It would be best not to risk being tainted by those who didn't understand what the reader understood from studying under him. So for fellowship on Sabbath, he literally suggested such folks ought to "fellowship" with Dankenbring's tapes! This is surprisingly reminiscent of Herbert Armstrong. When asked a similar question in the 1960s, Armstrong forbade his followers from either gathering in informal fellowship and Bible Study without a minister, or attending any other kind of church. He rather recommended that those who could not fellowship with an official Radio Church of God congregation endorsed by Armstrong in their own area for Sabbath worship services should sit respectfully in front of their radio on the Sabbath and listen to the World Tomorrow Broadcast.
(1800-1882) Key leader in the Brethren movement of the 1800s. Darby was a prolific writer whose views on a number of doctrinal issues and prophetic speculations had a wide impact outside the Brethren groups.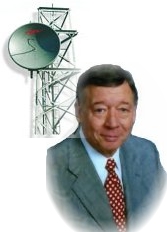 Founder of an independent teaching ministry, Christian Educational Ministries, which sponsors Dart's national radio program Born to Win, and makes available a variety of teaching materials including inspirational and Bible Study tapes, printed Christian educational materials for children and teens, and booklets and articles on numerous topics. Dart was formerly affiliated with the Worldwide Church of God under Herbert Armstrong, but severed that affiliation in 1978. He then worked for a number of years with Armstrong's son Garner Ted Armstrong in his Church of God, International (CGI) organization. He left the CGI in 1995 shortly after revelations of the sex scandal involving Armstrong that year. Dart has gotten away from the highly speculative prophetic style and many of the idiosyncratic doctrines of his former affiliations with the Armstrongs, and focuses primarily on teachings related to systematic Bible Study, spiritual growth of the individual, and Christian daily living . CEM webpage is at Return to alphabetic index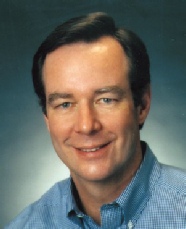 Writer and conference speaker who extensively promotes the Modern Apostles and Prophets movement. Professor in the Department of Old Testament Exegesis and Semitic Studies at Dallas Theological Seminary from 1976-1988. Associate Pastor at the Vineyard Christian Fellowship in Anaheim, California, 1988-1992. Currently Senior Pastor at Trinity Fellowship Church, Amarillo, Texas. Executive Director of Covenant Ministries International (CMI). CMI is "an organization that connects apostolic church networks and provides resources and training for the apostolic churches." ("Apostolic churches" seems to be a term for those groups that recognize a circle of alleged modern apostles and prophets.) Also head of Evangelical Foundation Ministries, Inc. Conducts a conference ministry with Paul Cain, Mike Bickle and Rick Joyner. Two significant books he has authored: Surprised by the Power of the Spirit and Surprised by the Voice of God.
Author of a 1930s book called History of the True Church, along with co-author Andrew Dugger. Both were affiliated with the Church of God, Seventh Day (COG7) at the time, and the book was an attempt to create an unbroken historical record of Sabbatarians backward in time to the first century. The Worldwide Church of God under Herbert Armstrong (called the Radio Church of God at the time) used the material in the book as the primary source for their own booklet with a similar goal, titled A True History of the True Church. More recent investigation into the material in the Dugger and Dodd book has shown much of the "historical research" to be very shoddy, and their conclusions to be poorly reasoned.
Dodd began his own ministry in 1937 with publication of a magazine called The Faith at Salem, W. Virginia. The original purpose of the magazine was to promote observance of the annual Biblical Holy Days among those affiliated with the Church of God, Seventh Day. In 1938 he organized the Faith Bible and Tract Society. Dodd eventually accepted the so-called Sacred Name doctrine, the requirement of believers to use the Hebrew names of deity rather than the English words God and Jesus. He left the Church of God movement and was instrumental in the development of a loose association of independent Sacred Name groups which usually adopted the name Assemblies of Yahweh. After his death, publication of the magazine was continued by various Sacred Name assemblies. It has been published since 1969 by a group in Eaton Rapids, Michigan, which has been meeting continuously as a Sacred Name group since 1939. The Faith Bible and Tract Society was continued by Dodd's family.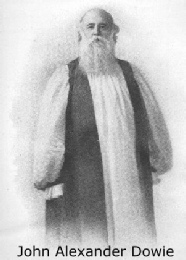 (1847-1907) Early forerunner of the Healing Ministries movement. Born in Scotland, Dowie lived as a youth and young adult in Australia, and eventually moved to America. He began a ministry in Australia in1875 based on the "guaranteed healing in the atonement" theory. He moved to US in 1888 and set up healing meetings across the street from the Chicago World's Fair in 1890 to draw attention to his ministry.
Dowie insisted his followers totally reject medical treatment of any kind, considering drugs and doctors to be of the Devil. His own daughter died as a result of untreated severe burns—Dowie had even forbidden anyone to try to soothe the pain of the injuries with Vaseline. He founded the Christian Catholic Church in Chicago and produced a magazine called Leaves of Healing that had a wide influence. He created his own closed society in 1900 of over 6000 residents called City of Zion on the lakefront near Chicago, that he ruled with dictatorial authority. Although not a Pentecostal himself, many men and women who were later very influential in the Pentecostal and Charismatic movements were at one time a part of Zion City, including several of the founders of the Assemblies of God denomination. Dowie claimed in 1901 to be "Elijah the Restorer," and in 1904 to be the "divinely commissioned first apostle of a renewed End Times Church." Many supporters did not accept this new revelation, and his ministry went downhill from that point, with the City of Zion leaders eventually voting him out of his leadership role there. Dowie was accused of sexual improprieties late in life, suffered a stroke, his City went bankrupt, and he spent his final months of life nearly totally despondent. The city did eventually recover, and is now just a regular small suburb of Chicago, with population of about 20,000.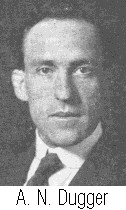 Author of a 1930s book called History of the True Church, along with co-author C. O. Dodd. Both were affiliated with the Church of God, Seventh Day (COG7) at the time, and the book was an attempt to create an unbroken historical record of Sabbatarians backward in time to the first century. The Worldwide Church of God under Herbert Armstrong (called the Radio Church of God at the time) used the material in the book as the primary source for their own booklet with a similar goal, titled A True History of the True Church. More recent investigation into the material in the Dugger and Dodd book has shown much of the "historical research" to be very shoddy, and their conclusions to be poorly reasoned.
Dugger, an elder in the Church of God, Seventh Day. Although he agreed in principle with some of the same doctrinal positions of C.O. Dodd, including observance of the annual Holy Days and use of the Sacred Name, Dugger did not leave the COG7 in the 1930s as did Dodd. However, he later split with the organization over non-doctrinal issues, and because of his particular view of prophetic speculation. In the 1950s he established his own ministry with headquarters in Jerusalem, and began publication of The Mount Zion Reporter in 1953. After his death in 1975, some of the members of his family continued his ministry, which goes under various names, including Church of God (Jerusalem), Congregation of Elohim, and Family of Elohim.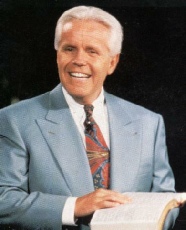 Word Faith television preacher and conference speaker. Founder of Jesse DuPlantis Ministries with a weekly television show of his own on TBN, and guest speaking spots on many TBN specials, especially the fund raising telethons. Best known for his almost non-stop huge grin and hyperactivity in delivery, using corny jokes to make his points. Topic of messages is almost unrelentedly the "prosperity gospel."
E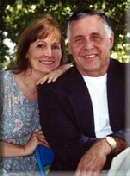 Founders of the controversial Growing Kids God's Way ministry, which includes special programs for teaching parents of infants to teens the Ezzo's own idiosyncratic childrearing methods. Particularly of concern to their critics are their recommendations for feeding infants. They insist that even the tiniest breast-feeding infants should be put on a rigid schedule of four-hour feedings or the like. There are numerous reports giving evidence that this regimen has led to both breastfeeding failure on the part of some mothers, and serious nutritional deficiencies in some infants. Critics also claim that the Ezzos have refused to address legitimate concerns brought to their attention regarding various aspects of their training materials.
Extensive details on the controversy
F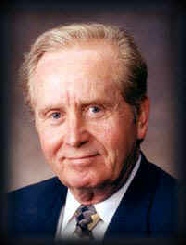 Former member of the Worldwide Church of God under Herbert W Armstrong. Flurry was founder, after Armstrong's death, of a rival organization to the WCG called the Philadelphia Church of God (PCG). He claims to be the spiritual successor to Herbert Armstrong as head of the Only True Church of God on Earth. And he has gathered a fairly large following from among those former WCG members who believed that Armstrong was used by God to "restore the Truth" to the "Church in the End Time." Many such individuals seem to believe that the PCG adheres most closely of all the major exWCG splits to the original doctrines and practices of Herbert Armstrong. This perception is disputed by followers from other WCG split-off groups, who believe their own chosen guru is more faithful to Amrstrong's teachings. This is particularly true regarding the topic of prophetic speculation. Flurry has changed a number of Armstrong's teachings in this area. For instance, Armstrong had insisted that there were no actual "prophets" in the modern era of the Church, and would be none. (Armstrong had instead styled himself as an Endtime "Apostle.") According to some observers, Flurry has evidently attempted to distract his followers from this emphasis in some of Armstrong's writings by selective editing of the texts of Armstrong's writings that are reprinted by the PCG. The reason for this is that Flurry has adamantly identified himself as the one and only prophet of modern times.
Flurry publishes the full-color Philadelphia Trumpet magazine, a clone of the Plain Truth magazine at its height of polished attractiveness. He has a TV program modeled after Armstrong's World Tomorrow program. He has even attempted to create in Tulsa a miniature version of Armstrong's Ambassador College, complete with a scaled-down version of Armstrong's Ambassador Auditorium and its popular concert series
The PCG for some time re-published Armstrong's major full-length book, Mystery of the Ages, until the WCG won a copyright infringement judgment against them. The PCG later paid the WCG 3 million dollars for the publication rights to all of Armstrong's major writings. The PCG is the most secretive, and the most worrisome of the main splits from the WCG in the eyes of people who have family members within the PCG. Flurry runs the organization in a totally dictatorial way and has implied strongly to members that they may soon leave for "a place of safety" if the Great Tribulation appears about to begin in Flurry's estimation. Flurry currently demands that his members cut themselves off totally from all family members, including parents and children, who were ever a part of the WCG or the PCG but who are not now loyal members of the PCG. This has caused great distress in many families, with even aged and dying parents separated from their loved ones.
Useful links for those looking for more detailed information about Flurry:
A helpful overview of Flurry's ministry with links to other commentary and documentation
The most recent information about activities within the group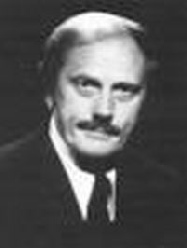 (l920-l984) Founder of the Faith Assembly in northern Indiana and its well-known meeting hall which he gave the name "Glory Barn." Freeman taught and enforced among his followers one of the most radical positions in the Healing Ministries movement: that healing was "guaranteed in the atonement," it is always God's will to heal, and that any acceptance of any human aid to healing would be evidence that one did not trust God. He embraced the radical healing position in the 1960s, but was, prior to that, a respected professor of Old Testament at Grace Theological Seminary, author of a widely-accepted text, An Introduction to the Old Testament Prophets published by the Moody Bible Institute
Freeman's radical healing position led to over 90 deaths, many of them children, in the local congregation which investigation indicated would not have occurred with proper medical attention, many from simple ailments.
John MacArthur wrote regarding Hobart's group in Charismatic Chaos (Chapter 9, available on the Internet):
After a 15 year old girl whose parents belong to Faith Assembly, died of a medically treatable malady, the parents were convicted of negligent homicide and sentenced to ten years in prison. Freeman himself was charged with aiding and inducing reckless homicide in the case. Shortly afterward, on December 8, 1984, Freeman himself died, interestingly enough of pneumonia and heart failure complicated by a severely ulcerated leg.
Hobart Freeman's theology did not allow him to acknowledge that polio had left one of his legs disfigured and lame. He said, in spite of the obvious, "I have my healing." And that is all he would say when anyone pointed out the rather conspicuous inconsistency between his physical disabilities and his theology. Ultimately, his refusal to acknowledge his infirmities cost him his life. He had dutifully, according to his own theology, refused all medical treatment for the maladies that were killing him, and medical science could easily have prolonged his life, but in the end he was a victim of his own teaching.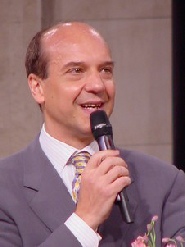 One of the primary leaders of the hyper-charismatic "Argentine Renewal/Revival." Friedzon was influenced in the early part of his public ministry by the work of fellow Argentinian Carlos Annacondia. He entered a new phase after exposure to Benny Hinn's Good Morning Holy Spirit book and subsequent meetings in 1992 with Hinn during a visit to America to attend Hinn crusades. Shortly thereafter Friedzon led his Argentine congregation in experiencing the kind of extravagant displays of alleged supernatural manifestations that later became identified by name as the Toronto Blessing. This catapulted him to a career in large urban mass evangelism crusades where these manifestations became the norm.
It was at a Claudio Friedzon meeting in Argentina in late 1993 that Friedzon prayed over Toronto Airport Vineyard pastor John Arnott and his wife. Their reaction to the experience led directly to the initiation in January, 1994, of the "revival" in their own church back in Canada and thus the actual beginning of the Toronto Blessing Movement.
G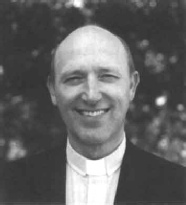 One of the earliest and most influential leaders in the white racist Identity movement. Gayman founded the Church of Israel in 1972, with headquarters in Missouri. He added the observance of the weekly Sabbath and the annual Holy Days of Leviticus to the church's doctrines in the 1990s. He is author of a number of books and articles on the Serpent's Seed/Satan's Seed doctrine which are disseminated widely in racist circles. Gayman teaches that the modern Jews are actually the descendants of a sexual liaison between Eve and "the serpent" in the Garden of Eden, in which Satan—not Adam—begat Cain. And he teaches that only genetically pure, white Caucasian people—descendants of Adam's son Seth—are made in God's image, and that thus only they can be in covenant with God, and inherit eternal spiritual salvation as His sons and daughters. All non-whites are descended from a pre-Adamic creation by God, and are referred to in the book of Genesis as "beasts of the field."
More details:
An overview of the history of his organization and its white extremist affiliations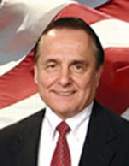 Founder of the Institute for Basic Life Principles (IBLP), the Advanced Training Institute (ATI) and creator of the materials used for the Character First! CF! programs being used by various schools, businesses and communities throughout the US and other countries. Through the IBLP Gothard offers seminars on child rearing and family living, including a series called "Basic Youth Conflicts" regarding parenting teenagers. ATI is a comprehensive homeschool program for families, CF! uses character training and success motivation material from the ATI curriculum , after purging it of references to God and the Bible. This program is offered to cities, businesses, schools and other groups as being a totally secular program, and all references to its connection to the Gothard ministries have been obscured.
Gothard's methods and teachings have come under close scrutiny and criticism in recent years. A growing number of individuals and families which formerly looked to Gothard as somewhat of a spiritual guru have become disillusioned and disenchanted with him and his ministries, and some are actively seeking to publicize their concerns.
The most extensive and well-documented material covering the areas of concern about Gothard's ministry is that available on the Midwest Christian Outreach (MCO) website:
And the definitive book on the topic is Bill Gothard--A Matter of Basic Principles, an excellent investigative report by MCO affiliates Don and Joy Veinot and Ron Henzel. Ordering information is at the link.
H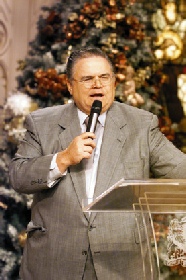 (Born 1940) Founder and pastor of the 15,000+ member Cornerstone Church in San Antonio, Texas. President of Global Evangelism Television, which broadcasts his daily and weekly programs on television and radio throughout the United States and around the world. Author of a series of popular books on End Times prophecy.
His broadcast, John Hagee Ministries, is seen twice daily on TBN (Trinity Broadcast Network) and is carried in America on 110 full power TV stations and on the Inspirational Network (INSP), and from coast to coast in Canada on the Vision Network (VN). Hagee's specific emphasis on his program and in the many books he has written for the "popular Christian market" is his own idiosyncratic take on End Times Prophecy, making him a significant player in the End Times Prophecy movement.
Often referred to on TV and in complimentary articles as "Dr. Hagee," this is evidently because he holds a 1989 "honorary" doctorate from Oral Roberts University (ORU) (1989). His theological training was from Southwestern Bible Institute near Dallas. Although he does not come across as particularly "Charismatic" in his preaching, Hagee is firmly within the Charismatic Word Faith camp, and associates and cooperates freely with such hyper-charismatic personalities as Benny Hinn and the other TBN regulars.
Excerpts from one highly critical website called "The Other Gospel of John Hagee":
Most people who see and hear the Rev. John C. Hagee are impressed. He is rotund, strident, authoritative (and could well pass for Rush Limbaugh's older and more serious brother). His delivery alone gives the impression of one who really knows what he is talking about. However, careful evaluation of the teachings of Hagee, pastor at the San Antonio-based Cornerstone Church, reveals false teaching and a defective view of a basic and essential issue regarding salvation and the Gospel. Hagee preaches another way of salvation for the Jew, which is in direct violation of Paul's warnings in Galatians 1:6-9.
This theological concept, which has many forms, is primarily referred to as the "Two Covenant" or "Dual Covenant" theory.
Hagee's web site tells us that his "vision is for world evangelism. The burning passion of his heart is to win the lost to Jesus Christ in America and around the world." That statement is not altogether true since he will not evangelize Jews and teaches salvation on another basis than the Gospel for the Jewish people.
Hagee has become extremely popular since the 1987 dedication of his Cornerstone Church (an event that featured an appearance and a blessing from W.A. Criswell, then pastor of First Baptist Church of Dallas) and because of the daily programs from Global Evangelism Television of which he is president. His best-selling books have also made him a celebrity. He associates with the likes of Benny Hinn and appears with him from time to time at crusades and other Charismatic congresses.
…That there are moral and ethical concerns with Hagee and a serious question as to his being biblically qualified as a pastor and teacher are not the main issues of this article. However, one very important factor should be noted. The Liberty Flame reported in May 1994 that during the time when Hagee was serving the Charismatic congregation at Trinity Church (1976) in San Antonio, he divorced his wife, resigned and married a young woman in the congregation, Diana Castro. Custody of Hagee's two children by his ex-wife, Martha, went to her.
In a letter to the church, Hagee admitted immorality, which later became part of the court records in the custody battle. Martha later also remarried and started another family. Not surprisingly, there is a hiatus from 1976 to 1987 left out of Hagee's web site biography.
…The Christian Research Institute panned Hagee's 1996 book, Beginning of the End, not only for its premise that Yitzhak Rabin's assassination triggered prophetic events and set the prophetic clock ticking somehow but because he falsely predicted that Shimon Peres would succeed Rabin. The later elections brought Benyamin Netanyahu to power.
…While most of Hagee's prophetic books become instant best-sellers, they do not always receive the best of reviews. As noted above, CRI faulted his Beginning of the End and the normally courteous CBA Marketplace Magazine gave a "thumbs down" to his book, Final Dawn Over Jerusalem, saying:
"In his long list of Jewish people who have blessed the world, Hagee makes no distinction between individuals who simply have a Jewish background and those who truly fear and seek God. He lists Goldie Hawn, Dustin Hoffman, and Barbara Streisand, among others, as Jews who have proven the Scripture 'in thee shall all the nations of the earth be blessed.' The contributions of these entertainers can hardly be seen as a fulfillment of God's promise to Abraham in Genesis. Hagee also goes as far as branding anti-Semitic those who don't agree with his enthusiastic support of Israel."
Despite its criticisms, CBA Marketplace Magazine in June 1998 listed Final Dawn Over Jerusalem as the No. 1 clothbound nonfiction book.
Christian author and conspiracy debunker Gregory Camp also is critical of Hagee's writings:
"The Texas-based minister has recently published a book dealing with the end times in which he predicts the end of Israeli independence as a result of giving up the Golan Heights and then signing a treaty with the Antichrist. Titled Beginning of the End, this Thomas Nelson publication will doubtless sell by the hundreds of thousands. It rehashes old pre-millennial prophecy themes and like an increasing number of such ministries, throws conspiracy theory into the mix. The book unfortunately is just one more of a series of tired conspiracy-tainted prophecy monographs so common these days; there is scarcely an original idea to be found between its covers. The reader is 'treated' to sensationalistic predictions about the Israeli State and the nearness of Christ's return based on conspiracy and closet date-setting."
…Yet, of additional and more serious concern is that Hagee reported to the Houston Chronicle that he believes that Jews already have a covenant with God and a relationship to God and do not need to come to the cross. Hearing this is startling. Hagee told the newspaper:
"I believe that every Jewish person who lives in the light of the Torah, which is the word of God, has a relationship with God and will come to redemption."
This certainly is a shocking statement in the light of Jesus' words that "no man comes to the Father but through me" (John 14:6). John further writes, in his first Epistle: "He who does not have the Son of God does not have life" (1 John 5:12).
The Apostle Paul, as well, would say the opposite of Hagee: "I do not set aside the grace of God: for if righteousness comes through the law, then Christ died in vain" (Galatians 2:21). Paul is affirming that nothing that the Old Testament offered could avail apart from the death of Jesus.
The Houston Chronicle article further reported:
"John Hagee, fundamentalist pastor from San Antonio and friend of Israel, is truly a strange fish. ... The man has a mission. He's out to attack anti-Semitism. He also believes that Jews can come to God without going through Jesus Christ."
The Houston newspaper then quoted Hagee's own shocking words: "I'm not trying to convert the Jewish people to the Christian faith."
And further revealed:
"In fact, trying to convert Jews is a 'waste of time,' he said. 'The Jewish person who has his roots in Judaism is not going to convert to Christianity. There is no form of Christian evangelism that has failed so miserably as evangelizing the Jewish people. They (already) have a faith structure.' Everyone else, whether Buddhist or Baha'i, needs to believe in Jesus, he says. But not Jews. Jews already have a covenant with God that has never been replaced by Christianity, he says."
(See the website referenced above for much more commentary on Hagee and his teachings.)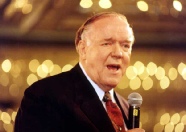 Most influential pioneer of the Word Faith Movement. Founder of Rhema Bible School, alma mater of a number of well-known televangelists. Author of many books, booklets, articles, and magazines that provide the doctrinal basis for standard Word Faith teachings. Blatantly plagiarized some of his writings directly from material written by earlier mystic evangelist EW Kenyon. An extensive investigation and documentation of Kenyon's formative years and influence on the Word Faith movement, including documentation on Hagin's plagiarism of Kenyon, is available in D.R. McConnell's 225-page book A Different Gospel ( c. 1988, updated 1995), Hendrickson Publishers Inc. The chapter about Hagin's plagiarism is available for free download online.
Controversial successor to the late Walter Martin as the head of Martin's Christian Research Institute. Hosts the Bible Answer Man national radio program. Author of a number of books of research on modern religious movements. Member of Chuck Smith's Calvary Chapel. Martin's widow and family have challenged Hanegraaff's claims to have been Martin's hand-picked successor, and disagree with some of his decisions involving the ministry. Although the documentation in his books is usually solid, his credentials as a legitimate researcher have been challenged by admission of incidents of plagiarism, and by charges of former CRI employees that he took credit for research done by others.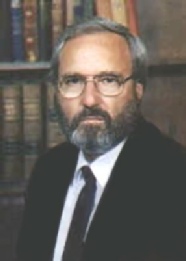 Founder and dictatorial leader of the House of Yahweh in Abilene, Texas, an exclusivist religious group that adheres to an extreme form of pseudo-Biblical "legalism" based heavily on Hawkins' interpretations of the Old Testament (unrelated to any connection with orthodox Judaism). The belief system, including polygamy introduced in the group in 1993—and the teaching that "Satan" is female—is a totally idiosyncratic creation of the founder. Although claiming to believe in Jesus—Yeshua—as Messiah, His role in the religious system is almost negligible. It is taught that He had no pre-existence prior to His birth, and that His primary purpose in His ministry was to reinforce the need to keep the "613 Laws" of the Old Testament. Hawkins proclaims himself to be the only leader of the only true Work of the Almighty on earth now, and requires total obedience of all supporters to his every edict.
Hawkins' name was originally Buffalo Bill Hawkins. Hawkins' late brother Jacob first founded a House of Yahweh in Odessa, Texas, in 1975. Bill, who changed his name to Yisrayl in 1982, established his own independent congregation in 1980. For a time Bill billed himself and Jacob as the Two Witnesses of the Book of Revelation, but the fact that Jacob didn't believe this, and had nothing to do with his brother's ministry, made this revelation difficult to sustain, and it became even harder after Jacob died in 1991. Followers from all over the country have left their homes in the past decade and cast their lot in with Hawkins, moving to live in his trailer compound outside Abilene. Others travel there three times a year for conventions held to observe the Levitical Holy Days.
By 1997, things were getting stranger in the group … one of the few that this Field Guide website has no qualms about labeling a severely spiritually abusive cult. Reportedly, over 300 of the members of the group legally changed their last names to "Hawkins," and Yisrayl was dogmatically prophesying that the Messiah was going to return in October, 2000 and that "80% of the world's population would be killed by mid-2001."
This didn't happen, of course. So he shifted his dates. Wikipedia entry House of Yahweh:
September 12, 2006- Hawkins announced in the "House of Yahweh" newsletter (February 2006) that nuclear war would start September 12, 2006. He claimed it is a part of the HoY's commission to warn the nations and the people of the world. Hawkins was interviewed on the Channel 4 web show "thisisaknife" about his apocalyptic predictions. Among other things, he claimed that Abilene, Texas would be saved from the impending destruction and invited the show's presenter to join him there so he would be safe.
June 12, 2007- Hawkins amended his prediction to state that a nuclear war was only conceived on September 12, 2006, and that it would follow the natural birth cycle of a woman, finally being "born" nine months later on June 12, 2007. On May 7, 2007 a new counter was put up on his website, counting down to the June 12 date when supposedly, the "Nuclear Baby" (conceived September 12) would be born.
Whether the entire nuclear event was to take place on that date, or in the months leading up to was never made clear. He also stated that by four months after June 12, October 13, 2007, four-fifths or 80% of the human race would be dead from nuclear war.
June 12, 2008- Most recently, he has stated the nuclear war would begin on Thursday June 12, 2008. Since the passing of this date without incident, Hawkins has yet to predict another date for a nuclear war.
The "Religioustolerance.org" website, which is extremely conservative in its approach to labeling groups as cults notes that it finds Hawkins' group to fit ten out of ten of their list of "ten indicators of a destructive cult."
For more details:
A collection of articles about the House of Yahweh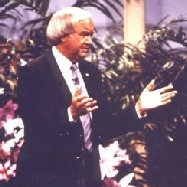 Hard-core Word Faith teacher and conference speaker and prolific writer. Founder of Norvel Hayes Ministries and New Life Bible College. Author of such full-length books and small booklets as Confession Brings Possession, How to Cast Out Devils, Putting Your Angels to Work and Why You Should Speak in Tongues.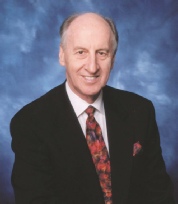 Founder of the Church on the Way, First Foursquare Church of Van Nuys, CA. Head of Jack Hayford Ministries which produces and broadcasts Hayford's Living Way radio program and Spirit Formed TV program. His calm and almost conservative speaking style belies the fact that his doctrinal background is hard-core hyper-charismatic Word Faith. He is a regular on Jan and Paul Crouch's Trinity Broadcasting Network. And he supports, cooperates with and appears on speaking schedules regularly with more flamboyant ministers such as Benny Hinn.
Former member of the Worldwide Church of God under Herbert W Armstrong. Left and established his own British organization called Midnight Ministries. Has had a very small following, mostly spreading his material for the past decade and more through email and unsolicited mailings of articles and recordings to addresses gathered from other Sabbatarian Church of God publications. Particularly promotes the notion that Sabbatarians should accept such hyper-charismatic ministries as that of Benny Hinn as being part of a Great Move of God. Believes himself and his family to have a prophetic ministry. Bases this conviction on a number of dreams and visions they have had. Most notable of the dreams was one in the late 1990s which convinced them that Diana, Princess of Wales, was going to be resurrected to physical life some time in the near future to validate the authority from God of Midnight Ministries. The dream consisted of Diana visiting the Heap household, and Mrs. Heap giving her a cup of water.
Marilyn Hickey, Sarah Hickey Bowling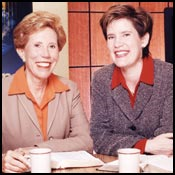 Marilyn Hickey is a popular hyper-charismatic Word Faith televangelist. Husband Wallace is the pastor of Orchard Road Christian Center in Greenwood Village, Colorado. Marilyn Hickey Ministries produces and distributes the TV program Today With Marilyn and Sarah, hosted by Hickey and her daughter Sarah Bowling, and publishes Hickey's magazine, Outpouring.
The most notorious aspect of Marilyn Hickey's ministry is her shameless fundraising techniques. She sends out letters to her supporters regularly which include small token objects, which she instructs them to use in various ritual ways, then send back with a "seed" offering to her ministry, in order to get prayer requests answered. These have included mustard seeds, "Stop the Devil" stickers (to put on the bottom of your right shoe--evidently to symbolically "tread the Devil under foot"), two pieces of red string, a packet of cornmeal, and much more. These gimmicks have often imitated those of earlier faith-healing ministries such as Robert Tilton and Oral Roberts.
A number of examples are given in the 1999 article from The Christian Sentinel, "Marily Hickey, Fairy Godmother of the Word Faith Movement?"
Excerpt:
In analyzing these mailings there are two tricks of the trade that she puts into practice consistently: 1) send the people something that has to be returned in order to be affective; and 2) give a strict deadline for the readers to comply with. And of course, all of the gimmickry stands on the theory that Hickey's faith is more anointed and powerful than the readers' so they have the illusion they're tapping into a direct pipeline from Hickey to God. Almost every mailing promotes the false teaching called "seed faith" that has been popularized for years by the false teacher, Oral Roberts. Basically, the seed faith concept fits neatly within the Word-faith camp. It states that if you want more riches, simply give to God's ministries financially, and these gifts become "seeds" that can grow into more wealth later for those who contribute. Thus the motive behind giving to God, in direct contradiction to Scripture, becomes giving to God's ministries in order to get from God. Hickey's fundraising letters have this idea reduced to a science. They repeatedly say that none of her formulas for miracles can work unless money is sent in to seal the deal with God. After all, you can't reap unless you sow something first, they'll say.
Her latest mailing received by the Christian Sentinel in January 1999 focused directly on poor widows and women struggling with financial troubles. She mailed us two pennies stuck to the return card with an invitation to join in on her "prayer tunnel." The two pennies represented the two coins the poor widow woman put in the temple offering in the 21st chapter of Luke.2
The appeal reads in part: "THIS IS WHAT I WANT YOU TO DO: #1) TAKE your Personal Prayer Sheet, place the palm of your right hand over the two copper pennies. We are going to use them as our miracle point-of-contact together... #2) NOW, write down today's date in the box marked TODAY. #3) BE SPECIFIC and write in the miracle amount of money that you need... #4) WRITE DOWN any other personal areas of lack and need for which you are desperately desiring a miracle—and want me to release my faith for... #5) FINALLY. . . Search your heart, and write a check. Whatever you give, make it the BEST gift to Him that you possibly can!"
Then the appeal concludes with: "HERE'S WHAT WE'RE GOING TO DO: FIRST: . . .I'm instructing every one of my prayer warriors who come in contact with your prayer request sheet to make sure that they touch it, lay their hands on it, touch the same 2 coins you've touched... NEXT: we're going to form a 'Prayer Tunnel' of financial faith for you... it's a powerful thing! . . . I'm believing as your request sheet passes through my 'Prayer Tunnel' of faith—you'll pass through your dark tunnel of financial pressure... I really want you to hear my heart: THIS IS A VERY SERIOUS MATTER and we are not playing games with the devil...this is WAR!... Like the little widow, sow a seed out of your need!"
See the website linked above for numerous other examples of this bizarre type of fundraising.
Below are just two samples of the goofy, unbiblical concepts in Marilyn's teaching materials and fundraising letters.
From "Claim your miracles," audiotape #186:
"What do you need? Start creating it. Start speaking about it. Start speaking it into being. Speak to your billfold. Say, 'You big, thick billfold full of money.' Speak to your checkbook. Say, 'You, checkbook, you. You've never been so prosperous since I owned you. You're just jammed full of money.'
"Say to your body, 'You're whole, body! Why, you just function so beautifully and so well. Why, body, you never have any problems. You're a strong, healthy body.' Or speak to your leg, or speak to your foot, or speak to your neck, or speak to your back; and once you have spoken and believe that you have received, and don't go back on it. Speak to your wife, speak to your husband, speak to your circumstances; and speak faith to them to create in them and God will create what you are speaking."
Outpouring magazine, special edition 2001
"God put it in my heart to call Oral Roberts and his son Richard to ask them if they would join Sarah and me to form a 'next-generation' prayer circle of faith, believing God for Him to place a 'miracle-overflow Next Generation anointing' on some oil."

"During a particularly powerful prayer time, we fervently laid our hands on some SPECIAL anointing oil...and together, we released our faith for God to impart a MIRACLE-OVERFLOW Next Generation Anointing upon that oil. Now we want to pass it along to YOU, your children, and your grandchildren...as we invite you to become Faith Covenant Partners with us and this ministry of 'Covering the Earth with the Word.'"

"We've taken this oil and blended and prepared it for you to carry with you in a beautiful, gold- colored metal locket..allowing you to bring a MIRACLE-OVERFLOW Next Generation Anointing to everyone you touch...whenever and wherever the need arises." "When you become PARTNERS with a ministry, you ACTIVATE A POWERFUL SPIRITUAL PRINCIPLE in your life: the same power of God that is available to that ministry...becomes available to YOU!...You can literally walk in the same anointing they walk in!"
Hickey is also an avid supporter of the Holy Laughter movement and other Toronto Blessing-style manifestations. Notice these comments from her, quoted in the Christian Sentinel article above:
"I have watched the Holy Spirit minister joy from one side of the auditorium to the other," she writes in her Outpouring magazine, "…very prim and proper Christians rolling on the floor, people glued to the floor until released by the Holy Spirit; people so drunk on the Holy Spirit that they staggered, unable to walk, and people frozen in trances for hours. It is way too late to convince me that this outpouring of the Holy Spirit is anything but God."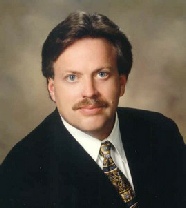 Evangelist who initiated the "Pensacola/Brownsville Outpouring" revival, a clone of the Toronto Blessing movement. This "revival" began at the Brownsville Assembly of God Church in Pensacola, FL, in 1995, when Brownsville pastor John Kilpatrick invited Hill to speak there. .
Description of Hill's role in the Revival, from a website promoting this type of movement.
In 1995, Hill read an article in Time magazine about the move of God in an Anglican Church in London. He arranged for a meeting at three o'clock on January 19 with Pastor Sandy Miller of the Holy Brompton Anglican Church to see what was going on. Over 500 people were shaking and laying on the floor under the power of God when Hill arrived. Instead of having the appointment, Hill asked Miller to lay hands on him. He received a new impartation from Miller's prayer.
On Father's Day, June 18, 1995 Hill was invited by John Kilpatrick, the Pastor of Brownsville Assembly of God, to speak at the Sunday morning service. Kilpatrick had just lost his mother to cancer was emotionally and physically weary, so he requested his longtime friend Hill to speak in his place. Hill issued an altar call and a thousand people responded. Kilpatrick says that he felt the sensation of a wind blowing in the church. Various manifestations occurred such as falling to the ground, weeping and violent shaking. The morning service was scheduled to finish at noon but continued till 4 p.m. Likewise the night service was extended and became a five-hour long service. The Pensacola Revival had begun.
Congregation members asked Hill to stay a several more days. This he did and began to cancelling appointments, including a trip to Russia. He decided to stay and moved his family to be near the revival. It is estimated that over 100,000 people have been saved and over 1 million people from all over the world have visited Pensacola since 1995. Hill continues to minister in the revival services Wednesday to Saturday nights at Brownsville Assembly of God to this day. Steve Hill is a leader in current revival. [see below for his latest activities.]
A few quotations from a website opposing this "revival":
Steve Hill quotations in italics
Steve Hill said "If you must analyze, then look at me, look at the musicians and singers, look at the congregation, look at the person to the left of you and to the right of you, and just analyze, analyze, analyze get it out of your system. Now let yourselves go: don't even think about what you are doing, forget about those around you and what they are doing. Release your mind release your spirit and let the mighty river of the "Holy Ghost" take you wherever He wants you to go." (Revival ... or Satanic Counterfeit?, Jimmy Robbins, 1996):
"In these latter days preaching and simply teaching the word is no longer sufficient, the Spirit has to get involved, through signs and wonders due to much sin that abounds." (What We Saw, Robert C. Gray, 12/14/96)
"When you ridicule those whose bodies are twitching or shaking under the influence of God's glory, beware! Have you forgotten that God's Word and the annals of Church history are filled with the supernatural dealings of our supernatural God?" God does deal with his creatures supernaturally, but God's Word is silent about God ever sending His Holy Spirit to produce these types of manifestations, except in judgment, and certainly not as a blessing or by laying on of hands. Church history is full of stories of these manifestations which have been roundly dismissed as unbiblical and demonic by former church leaders such as Edwards, Spurgeon, Tozer and many others. (Stephen Hill, The God Mockers, chapter 1, 1997 with comment by Sandy Simpson)
See more at the link above.
ReligionToday 6/22/2000 (reported on deceptioninthechurch.com
An evangelist who intended to preach just one sermon has left after 5 years of continuous revival meetings. Steve Hill is moving his ministry to Dallas after preaching hundreds of times at Brownsville Assembly of God, a Pensacola, Fla., church that has been the center of an international charismatic revival movement. About 3 million people have visited the church during that time, pastor John Kilpatrick said, according to the Pensacola News Journal.
...The revival fervor "didn't happen because of Steve and I know it sure did not happen because of me," Kilpatrick said. "God came down and kissed this place." Hill's final service June 18 turned raucous. "For almost 20 minutes people raced through the aisles, danced, laughed uncontrollably, jumped, jerked, and collapsed," the newspaper reported.
..."If somebody who is not Christian dropped in this morning, they would look at us and think we went bonkers," Kilpatrick said, according to the Journal. "Well, we have gone bonkers. People go bonkers over football and baseball. Why can't we go bonkers over Jesus?" He said he hoped that, even though crowds have diminished to about half what they were a few years ago, the revival will not stop, but go to "a different level."
It would seem that the following scripture might apply to this situation. Paul is talking about everyone in a congregation "speaking in tongues" at the same time. How much more applicable might his point be to people "going bonkers" via laughing uncontrollably, jumping, jerking and collapsing?
1Co 14:23 If therefore the whole church be assembled together and all speak with tongues, and there come in men unlearned or unbelieving, will they not say that ye are mad? :24 But if all prophesy, and there come in one unbelieving or unlearned, he is reproved by all, he is judged by all; :25 the secrets of his heart are made manifest; and so he will fall down on his face and worship God, declaring that God is among you indeed.
After the Brownsville Revival faded, Hill and his wife Jeri founded Heartland World Ministries Church in Dallas, TX.. Hill and the Church evangelistic team hold crusades around the world. Hill also has a separate ministry, Steve Hill Ministries, that emphasizes Internet outreaches.
Hill had been undergoing treatment for three years for melanoma, and a Charisma Magazine online news report in June 2011 indicated that the Heartland Church had called for a day of prayer and fasting for him on June 12, as his condition seemed to have become even more critical.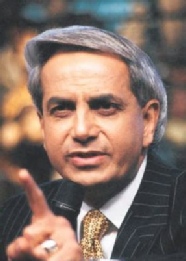 Premier "healing evangelist" in the hyper-charismatic world of the present, part of the Healing Ministries movement. It is impossible to present a "succinct" overview of Hinn's ministry. But the satirical Wittenburgdoor Magazine tries In an article from their 5/20/2008 edition. A sample excerpt. See the whole article at the link.
… Hinn's TV show, "This Is Your Day!," originates in studios in Orange County, California, and airs in 192 countries, making it one of the most widely disseminated programs in the world. Hinn is so ubiquitous on religious TV, in fact, that you would assume by this point--35 years into his preaching ministry--that he would have become one of those household names, like Billy Graham, who's expected to lead the invocation at the Super Bowl and counsel the President and appear on The Today Show in times of national crisis.
But the opposite is true. Aside from his twice-monthly appearances at his own choreographed "crusades," held in the largest sports arenas on the planet, Hinn is a virtual recluse, surrounded by armies of bodyguards, ensconced in an $12 million oceanfront hacienda in southern California, traveling by private jet for "snorkeling vacations" in the Cayman Islands, staying in $10,800 per night presidential suites in Italy, a $15,000 per night suite in Greece, and claiming a level of financial secrecy and paranoid internal security that's more often associated with drug dealers than men of the cloth. By surrounding himself with yes-men and stage-managing every detail of his public image--even to the point of stiff-arming the occasional paparazzo who tries to photograph him--he has more in common with Michael Jackson than Jerry Falwell. He may, in fact, be the first Christian rock star. The analogy is not Paul McCartney, though--Benny's career is more like Cher, as he makes it up as he goes along, re-inventing himself whenever necessary.
…Hinn runs the largest evangelistic organization in the world that is not a member of the Evangelical Council for Financial Accountability. That means his finances are private, his salary is secret, and his income is anybody's guess. Royalties from his books alone are estimated at $500,000 per year, but he essentially has carte blanche to take anything out of the till he wants. "He lives the lifestyle of a billionaire," says Ole Anthony, "all on the backs of false promises and selling false hope."
As Hinn put it himself, in a moment of rare revelatory candor, "I don't need gold in heaven, I gotta have it now."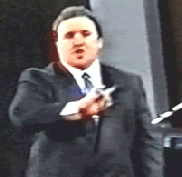 Hyper-charismatic evangelist primarily responsible for the introduction of the "Holy Laughter" movement and boosting the Toronto Blessing movement to international prominence. It is impossible to present a "succinct" overview of Howard-Browne's ministry.
A detailed overview of the Toronto manifestations such as Holy Laughter, including commentary on Howard-Browne's ministry, can be found in the free online version of the book Weighed and Found Wanting by Bill Randles.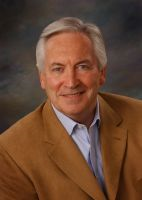 Former minister with the Worldwide Church of God. Founded Church of God an International Community in 1998.
Charles and Frances Hunter, Joan Hunter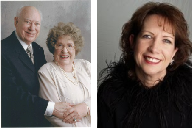 (Frances Hunter, 1916-2009, Charles Hunter 1920-2010) Charles and Frances were a husband and wife team of "healing evangelists" known in Charismatic circles as the "Happy Hunters". They are perhaps best known for holding "Healing Explosion" revivals, which often included seminars in which they purported to teach others "how to heal". The Hunters were part of both the Word Faith movement and the Healing Ministries movement, and wrote many books with typical themes for those movements.
David Cloud, in an 11/18/2002 article called "Beware the Happy Hunters" published by the Fundamental Baptist Information Service provides several samples from the writings of the Hunters:
"Spinal Stenosis: A narrowing of the spinal column around the spinal cord. ... Recommended Prayer: Command the spirit of arthritis to come out in the name of Jesus, command the spurs to dissolve with no problem to the spinal cord and command the spinal cord to open up in the name of Jesus. Then command the spirit of pain to leave in Jesus' name. Schizophrenia: A doctor had done research on Schizophrenia and discovered an inadequate blood supply to the thalamus gland, in the brain, when the patient is asked to think. Recommended Prayer: Command an adequate supply of blood to the thalamus gland so the patient will be able to think. Command the spirit to come out in the name of Jesus."
It would seem that Jesus and Paul and Peter didn't understand this principle, for this sort of "healing technique" is nowhere to be found in the scriptures. Nor are there any documented cases of the Hunters actually healing anyone of these afflictions by this technique.
Cloud notes:
In the book How to Heal the Sick, the Hunters give instructions on how to heal baldness. This is interesting--because Charles Hunter is bald! They give instructions on how to heal eye problems--but Frances Hunter wears glasses to correct her eye problems!
After the death of Charles and Francis, their daughter Joan Hunter has continued their legacy. Her Joan Hunter Ministries website notes that she even "flows in a greater anointing than her parents." Her ministry offers, among many other things, a three day program leading immediately to Ordination. Here's an example ad for the "Fall Ordination 2011" program.
Ordination
IMPARTATION and ACTIVATION CONFERENCE - Fall Ordination
Thank you for your interest in being Ordained through Joan Hunter Ministries/Hunter Ministries.Our Fall Ordination will be October 20-22, 2011 in the Houston, Texas area.
Ordination Fee: $295 Ordination registration includes the following: Bible College on Healing that will be mailed to you, 3-day anointed Holy Ghost power-packed Ordination weekend, your lunch each day, Ordination Ceremony DVD, group Ordination picture, and your individual picture with Joan.
The books are required reading and will be used during Ordination (and the rest of your life). You will need to bring them with you to Ordination.
Power to Heal
Healing The Whole Man Handbook
Healing Starts Now! Instructional Manual
Healing The Heart
Healing The Whole Man 8 hour teaching on CD or DVD
Got Guilt? Get Free! – DVD
Close the Door on Stress and Trauma – DVD
The requirements and steps for Ordination are:
Have a call of God on your life to take the healing power of God to the 4 corners of the earth, make disciples, and set the captives free.
Complete an application form and mail it to JHM, P O Box 777, Pinehurst, TX 77362 with the non-refundable $130 processing fee and two current photos (head and shoulders only).
Provide two recommendations (neither of which are from family members), one from ministry and one personal, which must be sent directly to JHM (address above) or emailed to ord@joanhunter.org . If no email capability, please fax recommendation to 281-789-7497. Recommendations must be returned to us by the one supplying the recommendation, and are not to be sent to us with your application. Note: Ministerial References will be checked.
Attendance at all nine classes of the conference.
Required to read all 4 of Joan's books listed above prior to Ordination.
Approval of application by Joan Hunter Ministries.
The Bible? No, there appears to be no requirement that you have read any of the Bible in order to qualify for Ordination by Joan Hunter Ministries.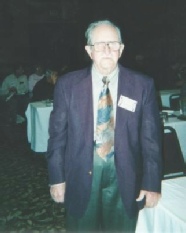 (Born 1922) President of the Southwest Radio Church, spokesman of the "Watchman on the Wall" radio broadcast. Part of the End Times Prophecy movement, Hutchings has for many years been one of the more prolific "speculators" about the connection between current events and Bible prophecy. As with most other such speculators, his batting average is close to zero, but that doesn't prevent him from continuing to be viewed by many as an "expert on prophecy."
One listing of failed prophecies noted this about Hutchings:
A little different twist on 1988 was offered by David Webber and Noah Hutchings in their 1974 book Prophecy in Stone. They proposed that the Tribulation would end about 1988-1992. A later book by these same authors (New Light on the Great Pyramid, 1985) pushed the schedule back a hair. Now the Tribulation was to begin in 1988. Other books and newsletters produced by the Southwest Radio Church (currently headed by Hutchings) have proposed a wide variety of other dates for various events associated with the return of Christ and the end of the present age.
Continue on to the listing of entries I through M
Unless otherwise noted, all original material on this Field Guide website
is © 2001-2011 by Pamela Starr Dewey.
Careful effort has been made to give credit as clearly as possible to any specific material quoted or ideas extensively adapted from any one resource. Corrections and clarifications regarding citations for any source material are welcome, and will be promptly added to any sections which are found to be inadequately documented as to source.
Return to Top of Page and the Navigation Bar